Welcome to our Great Ocean Road Industry Marketing Program
Our 2023-2024 Marketing Partners Kit features key information on leveraging the Great Ocean Road region's marketing channels, and maximising exposure for your business to our audiences.
We've designed tiered high-value partnerships that will suit you if you want to work closely with our team and position your product front and centre on our channels.
To discuss marketing options, make an appointment with Jo Birley via [email protected] or phone 0448 448 666
Don't forget, our base partnership remains free, supported by us, Great Ocean Road Regional Tourism, and includes 3 website listings (via ATDW), an Alpaca Map listing (integrated within our websites), our destination brand license and toolkits, and industry development and training resources will remain free.
You can register here for this package, if you haven't already.
Media Pitch Kit feature $500 + GST
Our Great Ocean Road Media Kit provides content partners and external media with key information on our region.  It explains how we want our region represented and is provided to agencies, visiting media and influencers, copywriters, photographers and anyone we support or engage to tell the story of our region.  The kit is provided directly by our team to all stakeholders we work with and also available to download form our corporate website.  It defines our brand, our strategic objectives, and importantly the places and products we suggest they visit.  It recommends the hero natural attractions and destinations throughout the region and the best times to visit them, along with our must -do experiences and signature accommodation.
The commercial products and experiences included in the Media Kit are those who purchase a Media Pitch Kit Feature, or businesses who are Tier 1, 2 or 3 premium GORRT partners.  Find out more about premium partnerships.
This product is ideal for businesses offering a great regional experience:
Accommodation – unique in style or location

Food and dining experiences – local or artisan produce, fine dining or unique venues/locations

Experiences – adventure, cultural or iconic attractions, accessible, all-weather things to do
FIRST EDITION DEADLINE: 28th March 2023.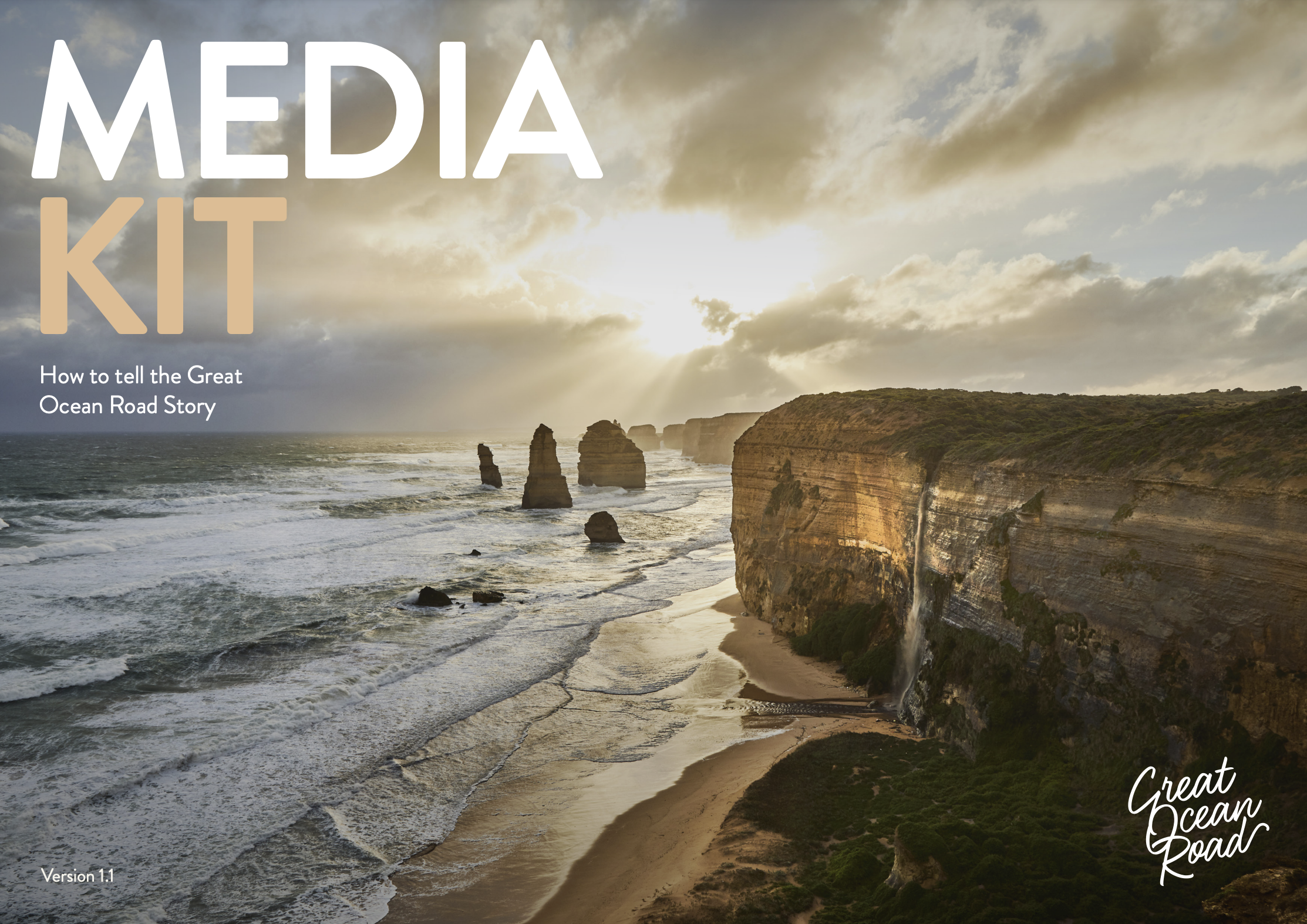 Great Ocean Road Digital Concierge
Launched in December 2022, the Great Ocean Road Digital Concierge provides in region information on what to see and do and curates a selection of bookable experiences – this product is perfect for any business with a bookable experience.
Feature your business in the "See and Do" menu and reach an already qualified audience (they are coming or they are here!) of potential customers.
Note that a digital concierge listing is including in our packages for Tier 1, 2 or 3 partners. Find out more about our tiered value partnerships here.
*To be eligible your business must be located in the Great Ocean Road Region, be an experience (accommodation is excluded), and have a current ATDW listing.
Price $550 (GST Inc)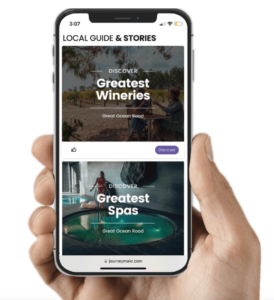 We focus our international marketing efforts through our key international product, the Great Southern Touring Route, which we collaboratively promote with our neighbouring regions.
We also work closely with our partners at Visit Victoria and Tourism Australia and support their programs to ensure the Great Ocean Road region is featured in marketing aimed at international audiences. 
The GSTR prospectus provides information on our international trade marketing program and how to take part.
If you would like to know more about any marketing programs or upcoming opportunities to partner with GORRT to promote your tourism business please contact Jo Birley, Industry Development Manager on 0448 448 666 or [email protected]