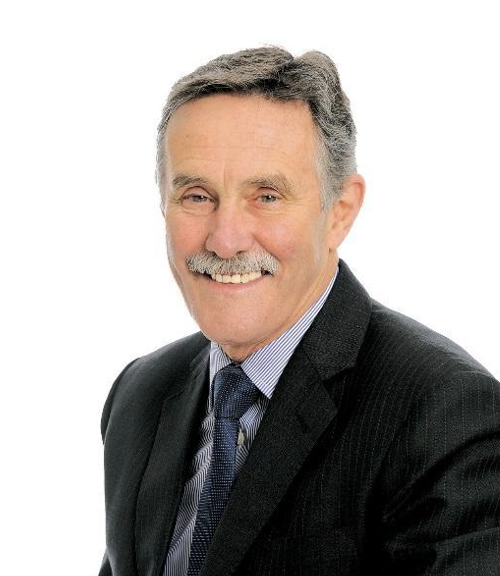 Jeremy Johnson AM
Chairman
Jeremy is a qualified Company Secretary, a Fellow of the Governance Institute of Australia, a Member of the Australian Institute of Company Directors, and a Graduate of the Australian Institute of Superannuation Trustees.  In 1990 he was appointed as a Justice of the Peace. Jeremy was the CEO of Sovereign Hill from 2002 to 2018 and held various senior management and CEO positions in local government from 1972 onwards.  Jeremy served as President of the Australian Chamber of Commerce and Industry from 2017-19 and is a current Board member.  He also Chaired the Central Highlands Water Board from 2010 to 2021.  Jeremy was appointed as a Director and Trustee of Care Super Pty Ltd in 2018.  He is a member of the Federal Ministerial Advisory Council on Skilled Migration and Chairs the ACCI Tourism Restart Taskforce.
Jeremy is a past President of the Victorian Chamber of Commerce and Industry and is currently a member of its Executive Council.  He also served as Chair of the Victoria Tourism Industry Council from 2006 – 2016 and is a Life Member.  
In 2011, he received an Honorary Doctorate from the University of Ballarat for distinguished eminent business and community service.  He was the recipient of the Award for Outstanding Contribution by an Individual at the 2012 Victorian Tourism Awards.
In 2019, Jeremy was made a Member of the Order of Australia for "significant services to tourism and the Ballarat community"
Clive Goldsworthy
Board Member
Clive has spent more than 35 years working in the banking and financial sectors including 25 years throughout Asia. He is well disciplined in Corporate Risk and Governance and is a graduate of the Australian Institute of Company Directors.
As an advocate of effective community engagement and collaboration between citizen, corporations, Councillors and Council staff, Clive ensures transparency in all decisions.
A Lorne local, Clive is an active member of several clubs and associations.
Sharon Bradshaw
Board Member
Sharon is part owner of a craft brewery and café in the Otways. Her day-to-day role is very hands on and includes operational activities, business development, staff management, tourism development, beer sales & distribution, business administration, marketing and publicity.
Prior to moving to Forrest, Sharon held a senior marketing strategy and comms roles in academic publishing, developing new markets for online publishing products.
Embracing the tree change, Sharon is a big advocate for regional living. Her areas of speciality include Strategic Marketing, Product Development and Operator Experience.
From his many leadership roles, John provides a diverse knowledge and understanding of tourism and business.
John's roles have included:
Past National General Manager Couriers and Outsourcing with Australia Post
Past Chairman Shipwreck Coast Tourism Board
Chairman South West Healthcare Board
Chairman Deakin University IMMERSe (Integrated Model Medical Education in Rural Settings) Community Advisory Board – placement of 3rd year medical students from Bacchus Marsh to the South Australian border
Current Board Director (BMAC) Boards Ministerial Advisory Committee Victorian Department of Health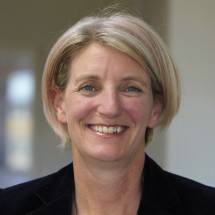 Robyn Seymour
Board Member
Robyn Seymour joined Surf Coast Shire Council as Chief Executive Officer in July 2021, moving into local government from a distinguished career in transport strategy planning and delivery.
Robyn was previously Deputy Secretary, Network Planning, with Victoria's Department of Transport, leading a team of more than 400 people. Her role included strong focus on determining future transport needs and delivery of Victorian Government strategies, including the Road Safety Strategy which aims to halve Victorian road deaths and progressively reduce serious injuries by 2030.
She was previously Chief Executive and Deputy Chief Executive of VicRoads after having started her career in the sector as a counsellor, working for eight years with individuals and families impacted by road trauma.
Robyn has a strong wish to return to working more closely with community, a key motivation in seeking the Surf Coast Shire Council role.
Born and raised in New Zealand, Dean's first involvement in the Australian hospitality industry was working for a number of Gold Coast hotels in the early 1990's. He then spent a number of years in New Zealand and the Pacific Islands before moving to Torquay in 2007 to manage the opening of a golf resort.
Dean was appointed as Resort Manager for the RACV Torquay Resort in January 2011.
Toquay is now very much his home with his wife and three teenage children.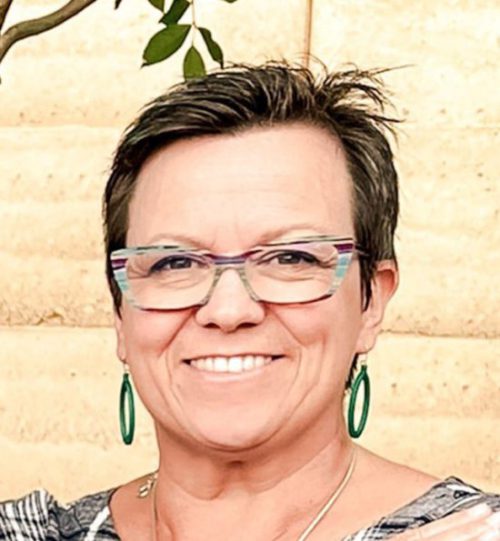 Anne Howard is Chief Executive Officer of Colac Otway Shire.
With a strong background in working for Local Government in regional Victoria, having worked with Campaspe Shire Council and Surf Coast Shire Council, Anne has a thorough understanding of the G21 region and is a Board Member of G21 – Geelong Region Alliance, the Barwon  South West RDA Committee and the Barwon Regional Partnership
As a fourth-generation family business operator, Sam has experience in both the public transport and the tourism/hospitality.
A keen advocate for regional development for the benefit of the community, Sam is an avid traveler. Married with a family of four young children, he is also unashamedly a golf tragic.
Damien Cerantonio
Board Member
Laurie Hickey
Board Member
Anita Rank has been a councillor at Glenelg Shire Council since 2012.
She is on the Regional Development Australia Barwon South West board, represents the RDA on the Great South Coast Regional Partnership, and is a director at Portland District Health, Active Health Portland, and The Committee for Portland
In addition, she chairs the Community Advisory Committee for Portland District Health, Headspace Portland, the Great South Coast Suicide Prevention Taskforce and the Rail Freight Alliance and has been been Executive Officer at Portland YMCA for the past decade.