52 Great
Weekends
FEBRUARY 2021 – MARCH 2022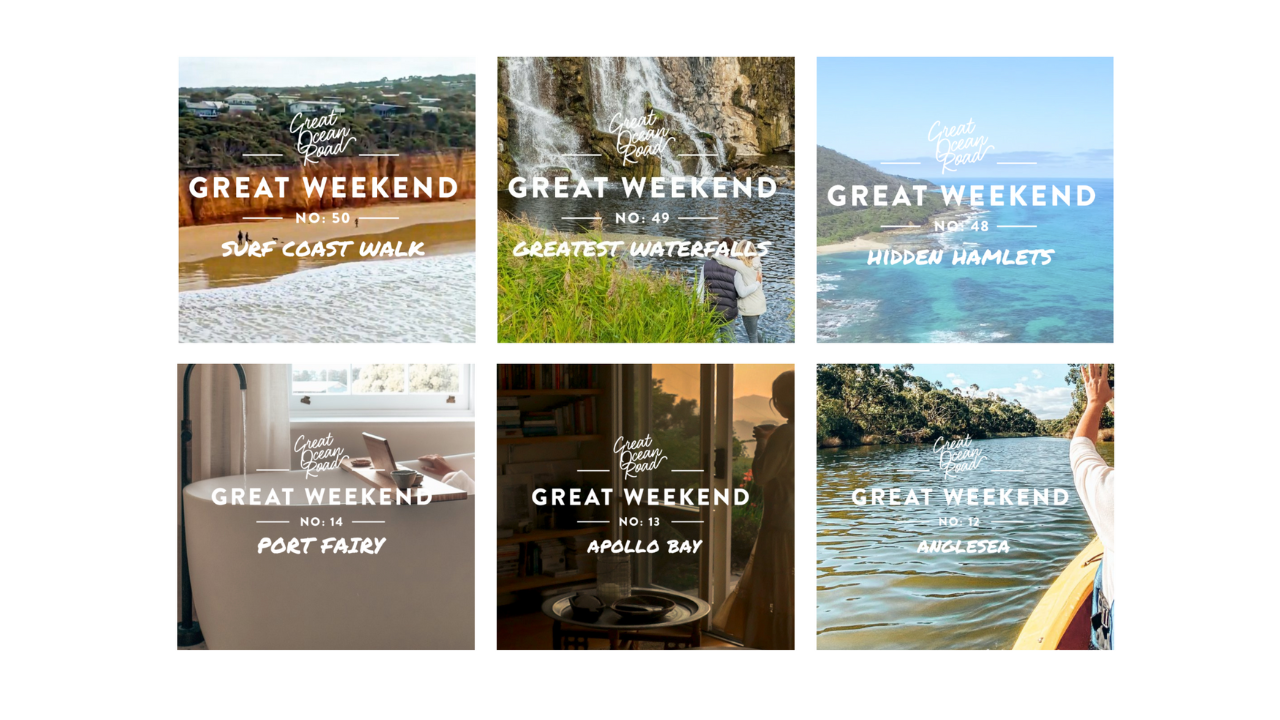 52 Great Weekends was a year long social and digital campaign targeted at our core Melbourne and Regional Victorian audiences.
We appointed @microadventurist Lauren Doolan to go on a yearlong adventure capturing 52 Great Weekends in our region and providing, video, still and blog content throughout her journey.
The objective of this Campaign was to capture the attention of our core market Melbourne Lifestyle Leaders, slow them down by educating them on the diverse range of attractions and experiences, encourage video views and clicks to the online content on our visit great ocean road website and blog.
YouTube

Social Media

Consumer eDM's

Media Publications
Social Media
Each week we launched a 52 Great Weekend episode including:
A 60-second video on Facebook & Instagram
A series of Facebook & Instagram stories
A 30-second Reel on Instagram
A 15-second video
YouTube
The YouTube Campaign ran from July 6th, 2021 – June 29th, 2022, with a new episode launching every Thursday morning.
February 2021 – April 2022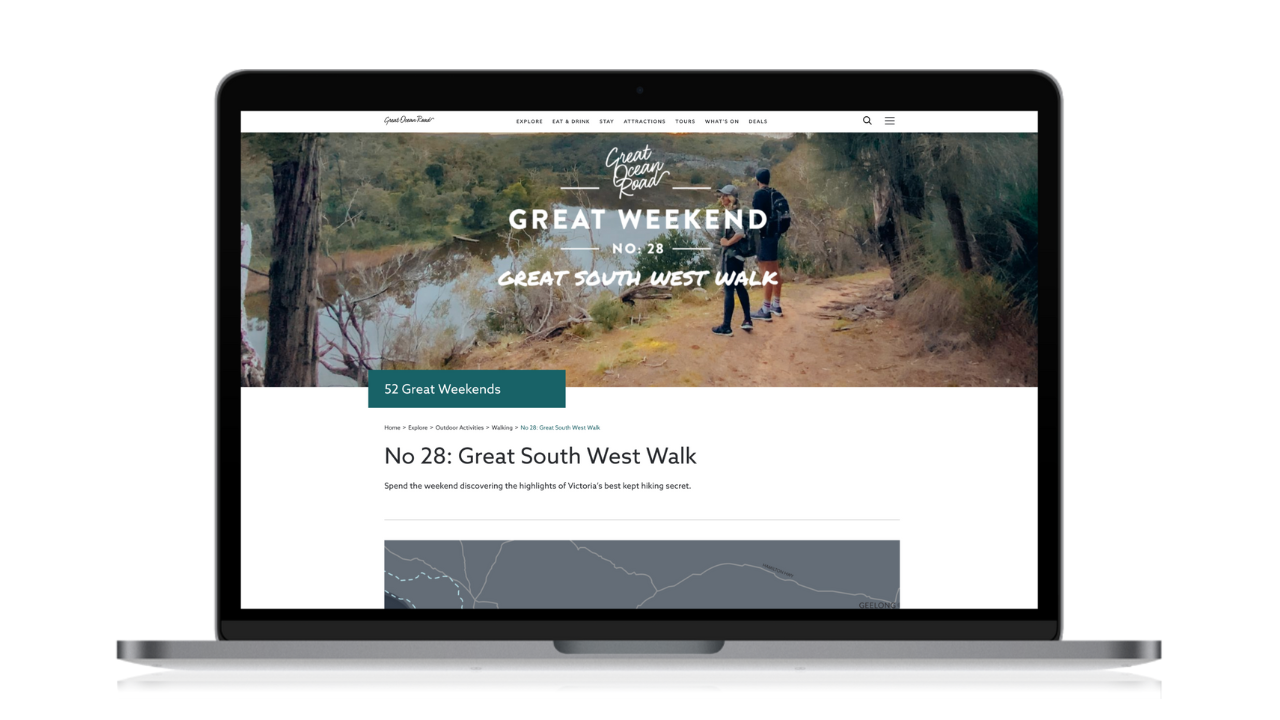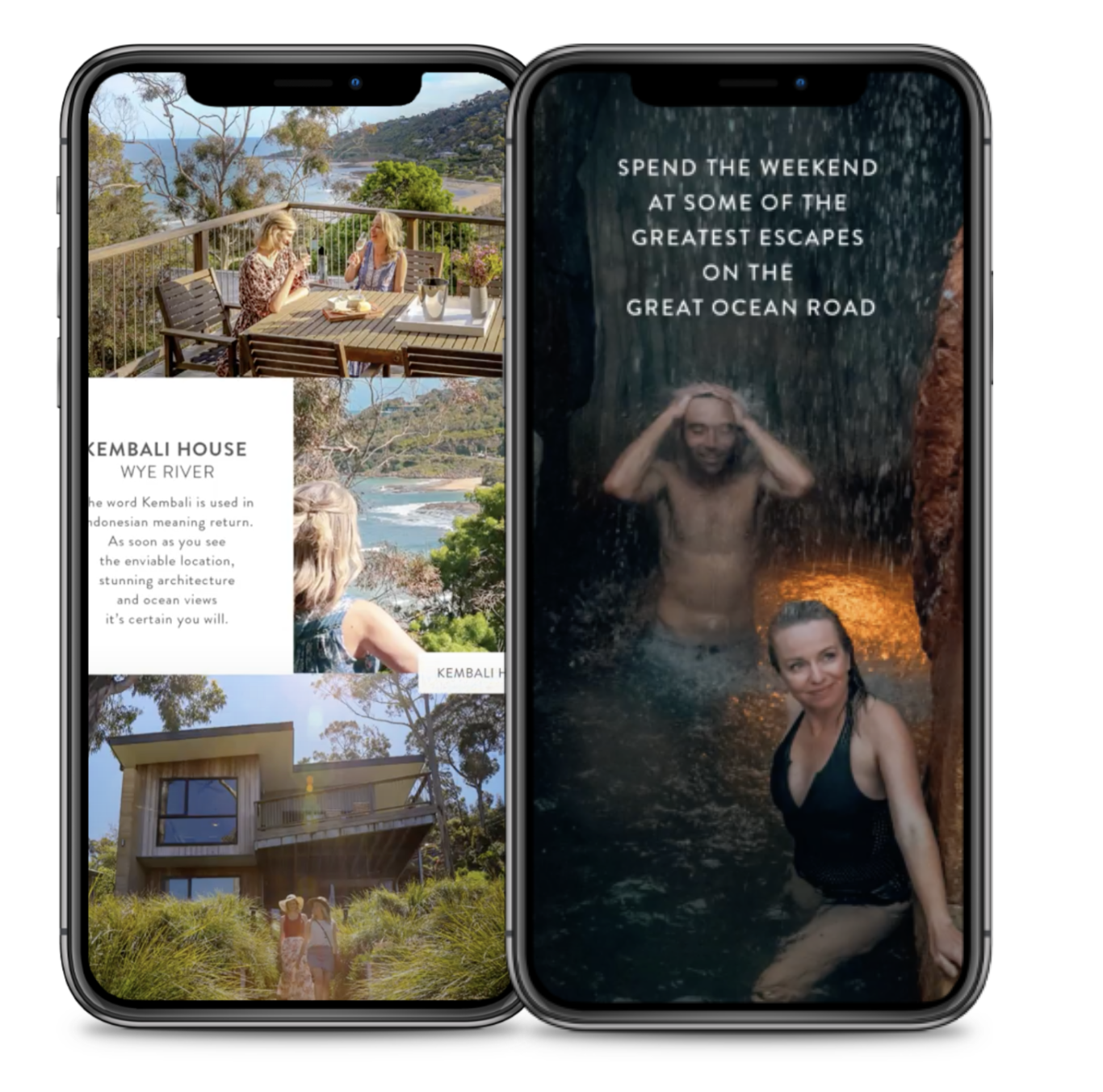 52 Great Weekends proved successful in keeping the Great Ocean Road brand top of mind during the covid pandemic, with higher than average video views and time spent on the Great Ocean Road websites