Great Ocean Road Regional Tourism
Together, we do better.
As one united region, we are better
Great Ocean Road Regional Tourism is a regional tourism board covering the area from Torquay to the South Australian border. Working with local municipalities, tourism associations and tourism related operators, as well as Tourism Victoria, our aim is to work collaboratively to make the Great Ocean Road Region the destination of choice and help our region prosper.
A message from General Manager, Liz Price
Join us as we launch our highly anticipated tactical marketing campaign
Thursday May 26 via Zoom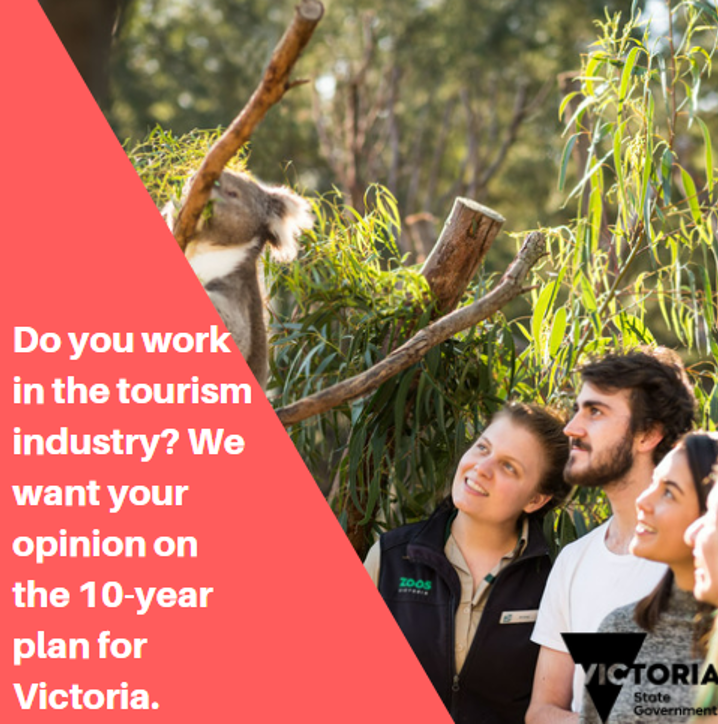 Victoria's Visitor Economy Master Plan
Do you work in the tourism industry? We want your opinion on the 10-year Master Plan for Victoria.
The Visitor Economy Master Plan sets a vision for Victoria to have world class tourism offerings. The goal is to attract more visitors to stay longer and spend more.
All things great come to those who wait
We've joined forces with Tourism Greater Geelong and the Bellarine to establish a campaign supporting you, the industry, in the transition and for the coming peak season..
COVID Subsidised Marketing Support for Your Business
LIST YOUR BUSINESS ON ATDW
Showcase your business on 3 official tourism websites for $0 for 12 months.
Our COVID Recovery Marketing Strategy
From what we are doing now, to our future plans in place to help support the Great Ocean Road region.
INDUSTRY SUBSCRIBERS
Business and community subscribers to visitor economy news, information and updates.
LOCAL GOVERNMENTS
Who we work with strategically and tactically.
LOCAL TOURISM ASSOCIATIONS
We partner with to deliver destination focussed activity.
MARKETING PARTNERS
Business partners who work with us to inspire visitors, develop our visitor economy and grow our industry.
Our Strategies
We're now actioning the Strategic Master Plan for the Great Ocean Road Region Visitor Economy 2015-2025 .
12 Apostles Coast & Hinterland