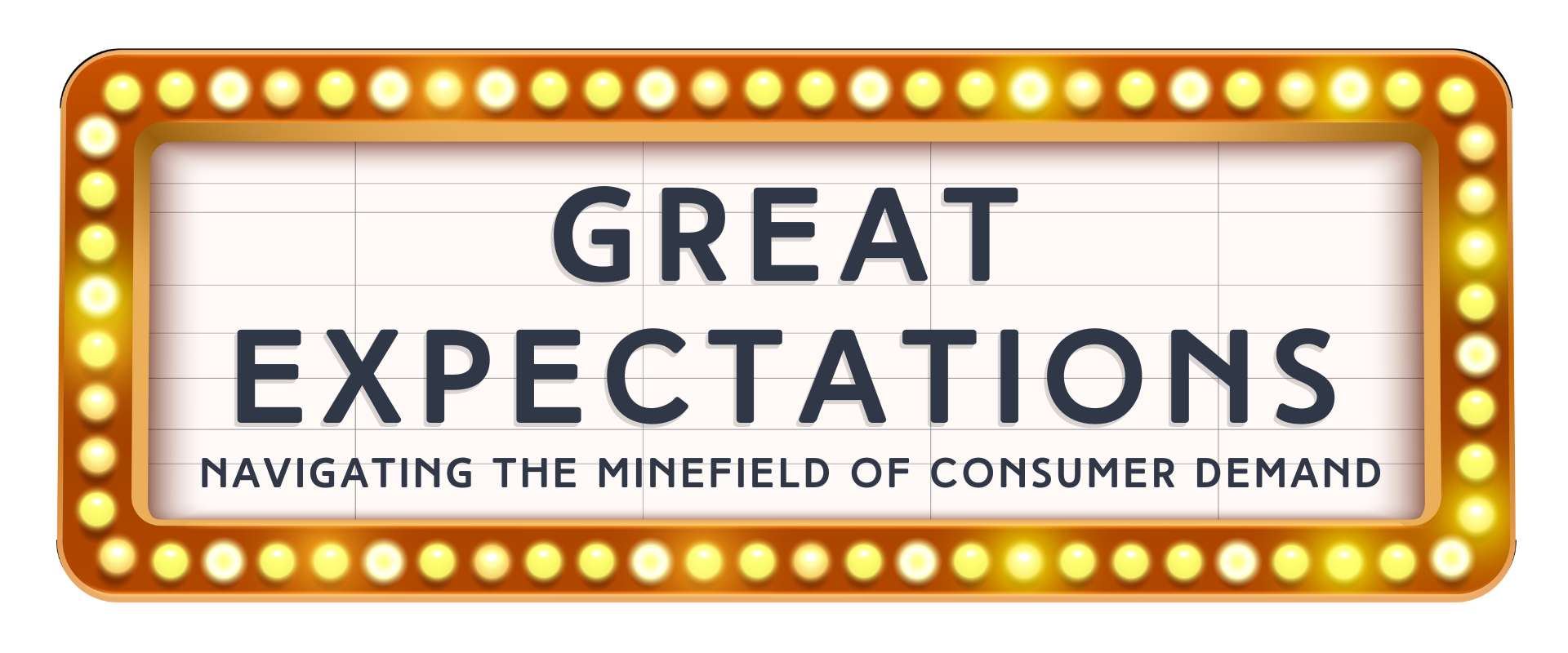 Join us this September 5th for the 2023 Great Ocean Road Tourism Conference
Lighthouse Theatre, Warrnambool
A full day conference event, developed for businesses just like yours, and designed to give you actionable advice and skills plus some inspiration, helping you and your business prosper.
Great Ocean Road Regional Tourism proudly present a tourism conference designed to help those in tourism businesses in the Great Ocean Road region delve deeper into consumer expectations, how to manage them, and how to ensure the way you are presenting your business aligns with your customers values – and more importantly, your own.
We'll cover topics such as purpose, sustainability, inclusion, and the needs and wants of customers.
We'll also provide sessions on customer service and experience, online reputation and some trends on social media.
Your ticket to the event, being held at Warrnambool's Lighthouse Theatre includes morning tea, lunch and afternoon tea. 
Delegates also have the options to attend a networking event following the conference at Flagstaff Hill, and/or come along on a tour of Budj Bim Cultural Landscape the next morning on Wednesday September 6th, including bus transport and lunch.
Special room rates for delegates are available at both the Lady Bay Resort and Deep Blue Hotel and Hot Springs in Warrnambool. To access these rates you must phone or email the property direct to let them know you are attending the event.
Don't miss out on your ticket – book now!
Date: Tuesday September 5th 2023
Conference ticket price $110
Location: Lighthouse Theatre, 185 Timor Street Warrnambool
Limited all day car parking at Cannon Hill or Warrnambool Station in Merri Street (free), or at Ozone Carpark off Timor Street. 

Warrnmabool Station is 700 metres from the venue – trains are on the Warrnambool Line
8:30am Arrivals and registrations will commence, with tea and coffee on arrival
9:00am – 5:00pm Conference program (includes morning tea, lunch and afternoon tea – please advise dietary requirements when booking your ticket)
5:30pm – 7:30pm 'Post Conference networking event at Flagstaff Hill, 89 Merri Street, Warrnambool
The networking event will be held in the foyer of Flagstaff Hill Maritime Museum.  All attendees will have the option to attend the signature Sound and Light Show that evening at 7.30pm.  Please select this when booking your ticket.
Networking event tickets: $55
Budj Bim Industry Famil (Wednesday September 6th 7.30am to 2.30pm)
Those staying the are invited to join your industry colleagues and the GORRT team for a famil tour of Budj Bim Cultural Landscape.  Opened in July 2022, the region's most significant cultural attraction, on the world heritage listed Budj Bim Cultural landscape is a must for all tourism operators, and we recommed taking this opportunity to experience Tae Rak first hand.  Your ticket includes bus transport form Warrnambool or Port Fairy, a 2 hour Tae Rak guide cultural walk followed by a light lunch at the Tae Rak Aquaculture Centre cafe and opportunity to try Kooyang (eel). 
To reduce parking congestion at the site we have partnered with Warrnambool Bus Lines to arrange coach transport.  Bus pick up locations are The Lady Bay Resort or Flagstaff Hill in Warrnmabool, and Port Fairy – arriving at Tae Rak for a 10am tour followed by lunch and return bus transfers, arriving back to Warrnambool by 2.30pm.  Tickets are limited and must be purchased with your conference ticket.  
Budj Bim Industry famil tickets $55
For all conference enquires, please contact: Jo Birley [email protected] | 0448 448 666
Accommodation in Warrnambool: Our partners at The Lady Bay Resort and Deep Blue Hotel and Hot Springs are providing special delegate rates for conference attendees for the nights of September 4th and 5th.  To access these rates you must phone or email the properties direct.
The Lady Bay Resort – phone 55621662
Deep Blue Hotel and Hot Springs

– phone 55592000 (plus a 10% discount is available at the Hot Springs Sanctuary for September 4th and 5th for all conference attendees – you'll need to book in advance – a code will be provided in conference emails)
*There is also a 10% discount offer available to conference attendees for Hot Springs Sanctuary bathing sessions on September 4th and 5th.  A coupon will be supplied upon booking your conference ticket.
Conference speakers
Rob Edwards – Leadership expert
Felicia Mariani – Victorian Tourism Industry Council
Sean McDonell – Google
Kristy Malapa – Tourism Australia
Rebecca Russo – Visit Victoria
Tim McColl Jones – renowned marketing and branding expert
Despina Karatzias – Tourism Tribe
Jon Watson, Kylie Treble, Lizzie Corke and Max Vella (Panellists)
plus MC extraordinaire Liz Price
Conference Sponsors and Partners