Great Ocean Road Digital Concierge
Great Ocean Road Digital Concierge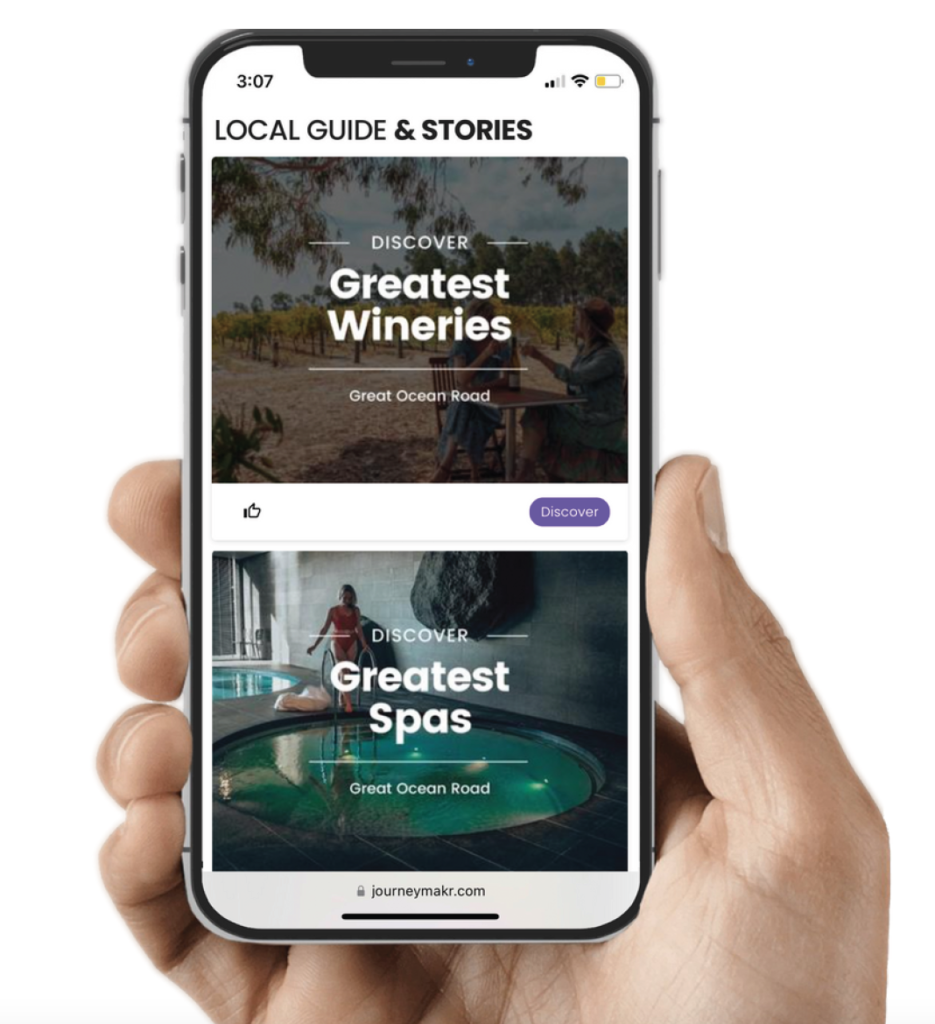 Our brand new Great Ocean Road Digital Concierge is a mobile friendly digital guide distributed to visitors while in region – using the networks available  to connect guests to experiences they can have when they visit.
The Digital Concierge is promoted to guests upon booking and while they are staying in the region via a QR code displayed in accommodation rooms, reception areas and holiday homes, plus in our network of accredited Visitor Information Centres. For businesses offering experiences in the region, the digital concierge taps into our accommodation partners as a new sales and marketing channel, providing guests with a tool for discovering and booking experiences in our region immediately.
We've partnered with Journey Makr to deliver this responsive web app, that showcases the diversity of things to see and do in our region and provides a sustainable solution to reduction in printed brochures and with automation to save time for under-resourced businesses, while still providing a personalised 'concierge' service to guests.
Promote the digital concierge in your business
The Great Ocean Road Digital Concierge toolkit gives background to this new product and includes links to tools to help you promote it in your business.  You can download and print posters, QR code artwork and access materials to support messaging to provide to guests upon booking or in your venue, reception area or accomodation.
Feature your business on the Great Ocean Road Digital Concierge
Feature your business in the "See and Do" menu and reach an already qualified audience (they are coming or they are here!) of potential customers.
Note that a digital concierge listing is including in our packages for Tier 1, 2 or 3 partners. Find out more about our tiered value partnerships here.
*To be eligible your business must be located in the Great Ocean Road Region, be an experience (accommodation is excluded), and have a current ATDW listing.
Price $550 (GST Inc)