Website Guide
FOR DESTINATION WEBSITE ADMINS 
Welcome.
Let's stop using trees to print giant training booklets with tiny red arrows and blurry screenshots.
Instead, this page is your new best friend for everything to do with your new site.
I'll be updating this page all the time – so best give it a bookmark.
– Julia
Adjusting Your Settings
Note: You will need to do this when you first login, but only once
Edit a category page
(Remember: Please never change the category name, slug or parent category)
Change an ATDW page header image
Search for or add a photo to your media library
Approving whale sightings and sending the email
Find and link to an ATDW listing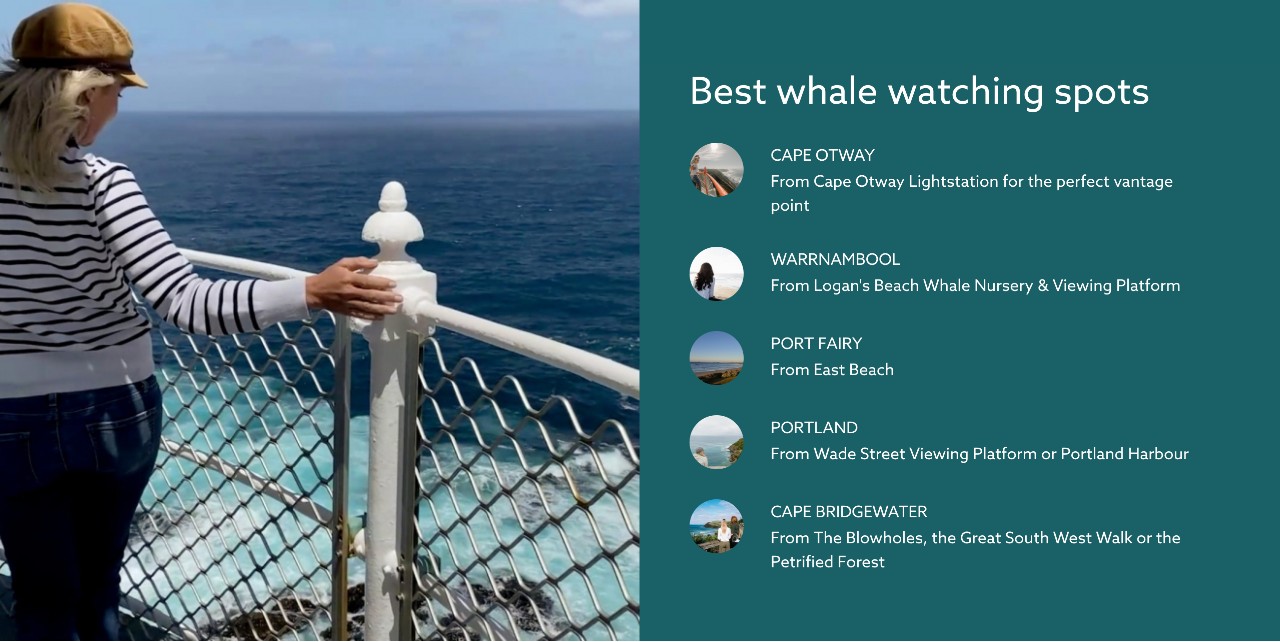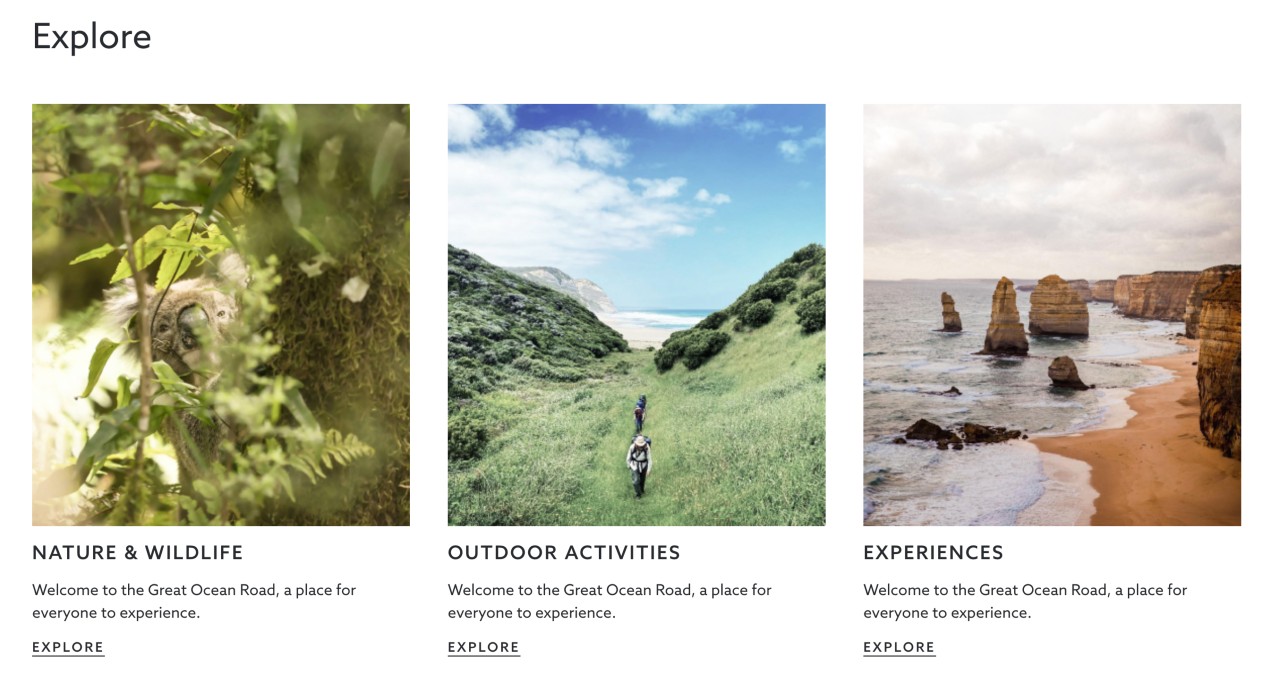 3 Column Block
Note: You can adjust the main heading, each tile's image, heading, short description and link destination. The call to action text 'Explore' is set.
View a live example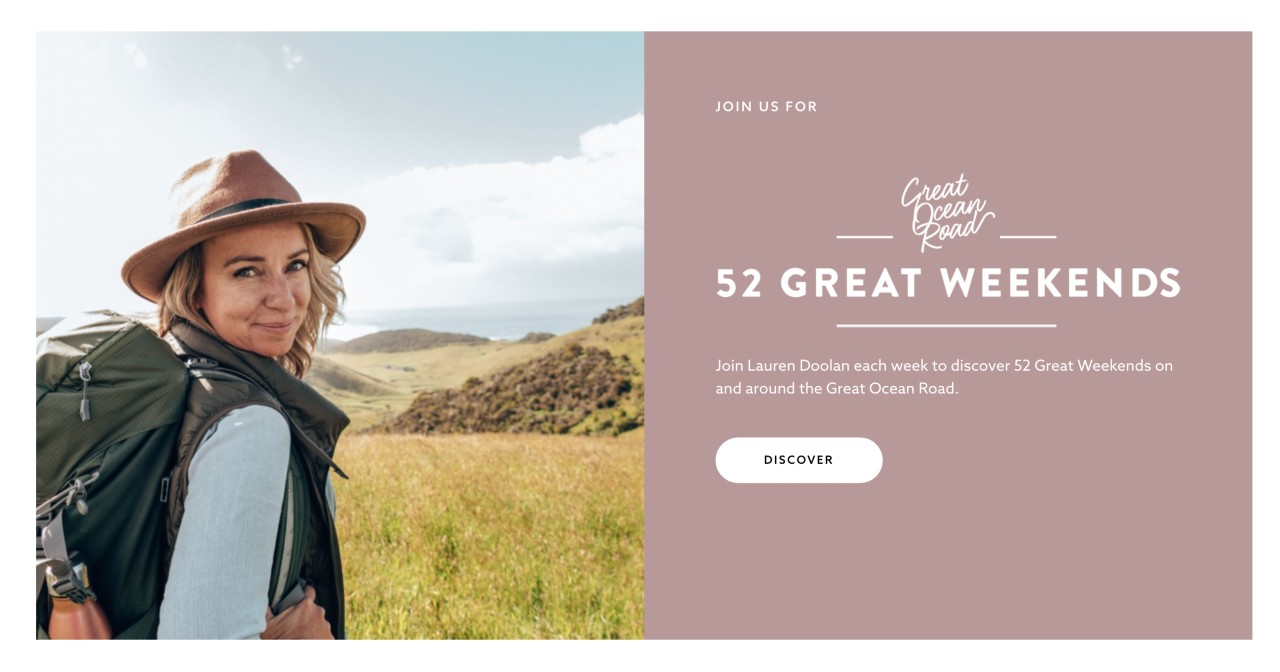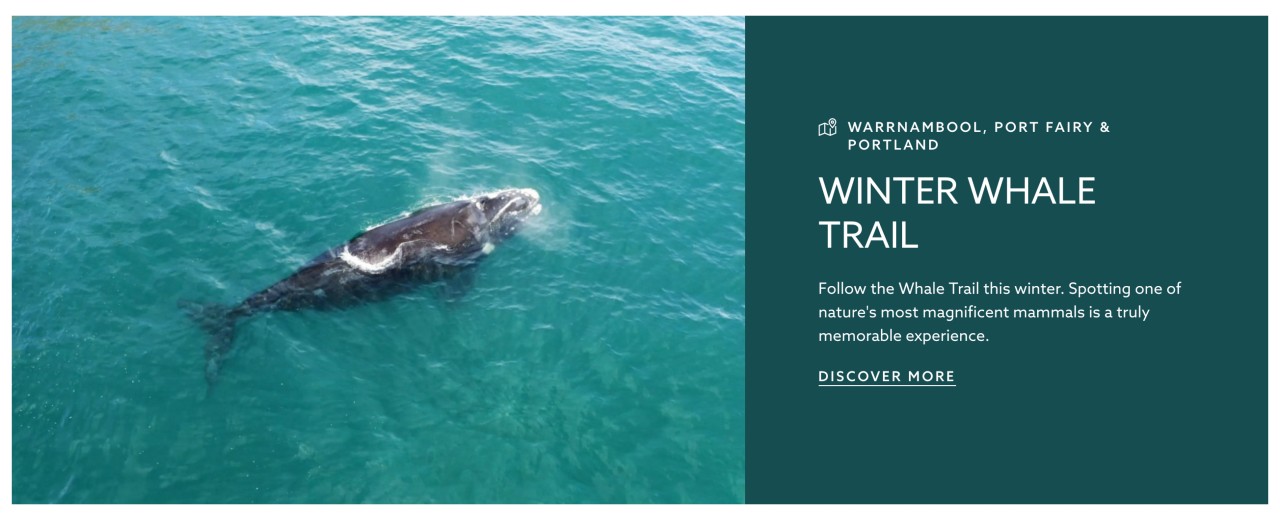 Feature 50/50 Block
Note: You can adjust the colour and your title can be text or an image file
View a live example

Feature 60/40 Block
Note: This block will adapt to the size of your image and the colour is set
View a live example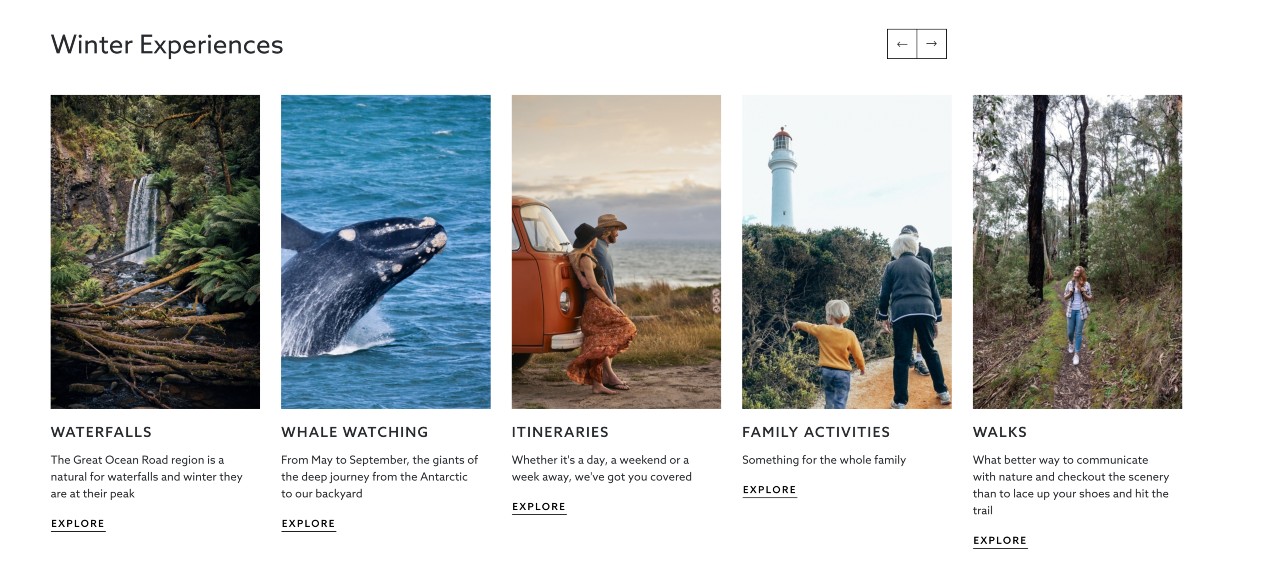 Feature Carousel Block – No links
Note: You can add this block with links for each tile or without. No max number.
View a live example

Feature Carousel Block – With links
Note: Same block as previous but with links for each tile.
View a live example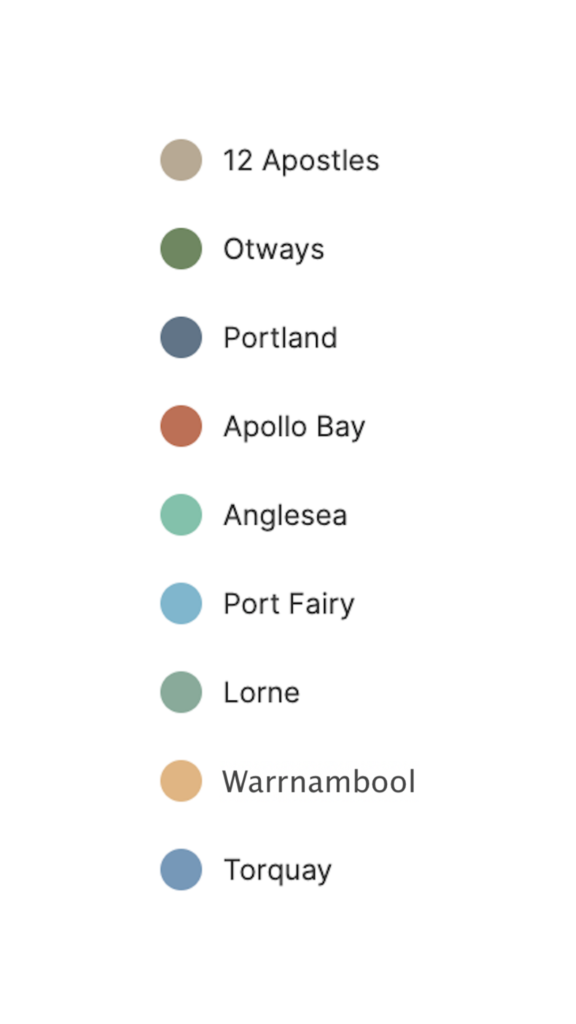 Colours
When you add a Feature 50/50 block, select your destination's colour.
Text Sizes
This isn't to scale exactly but gives you an idea of what each Heading option looks like.
The title of your post will automatically be Heading 1
The heading of your Editorial Text Block will automatically be Heading 2 
Body text will always be Paragraph
If you want to use a sub-heading in the body text, you can use Heading 3
Handy (Totally Optional) HTML
Remember:
1.Using html is totally optional, you can ignore this section if you like
2. Always use the Text tab when inserting html, rather than the Visual tab
3. If you get stuck, just send me a quick chat message. You can join our chat channel here.
HOW TO MAKE YOUR YOUTUBE VIDEO EMBED A BIT LARGER ON DESKTOP (IN A WAY THAT STILL WORKS FOR MOBILE)
Adding this piece of html to the start and the end of your YouTube embed code (which comes from YouTube), means the video will appear nice and large on desktop and still optimise for mobile.
<div class="video_wrapper"><insert your iframe YouTube embed code here></div>
HOW TO ADD A HYPERLINK INTO A TEXT HEADER OR TITLE
Some title fields don't allow you to add a hyperlink the easy way. We can still do this, but for now it just requires a bit of html.
There is no visual or text tab for these fields, so just paste this in directly and adjust with your link text and destination url.
<a href="add your destination url here">add your link text here</a>
Example:
<a href="https://visitgreatoceanroad.org.au/accommodation">Find a Place to Stay</a>
HOW TO ADD A PARAGRAPH SPACE IF NOTHING ELSE IS WORKING
In the text tab, create a paragraph space as usual, but then insert one of the below on its own in that space.
<br/>

&nbsp;