Product Incubator
Expressions of Interest (EOI)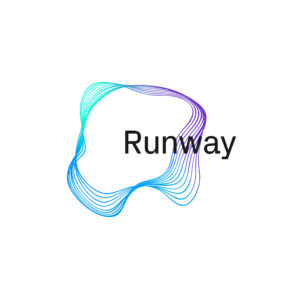 Do you have a great business idea but you are not sure where to begin?
The Runway Incubator program is a supportive and practical program which uses hands on, relevant activities to assist participants to successfully grow their ideas from concept through to launch.
Great Ocean Road Regional Tourism have partnered with Runway to sponsor two new tourism business start-ups in the Great Ocean Road region to participate in the program commencing in October 2021.
The program is valued at approximately $20,000 per participant and is heavily subsidised by Launch VIC, enabling the delivery cost of $3500 per participant.  For two successful candidates, Great Ocean Road Regional Tourism will further subsidise this to a cost of only $500 per participant. We will also credit $500 to each of the two participants to redeem for marketing products with us, upon the launch of your business! (So ultimately, this is fully subsidised).
This is a six month program (24 week) consisting of 2 days per week (Monday and Tuesday) self-paced online and applied learning, and expert facilitated group sessions.
Find out more about the program here.
This is a time when we know a lot of people are reconsidering how their business fits with the new normal, whether it's time for a change, and how to take back some control of what the future holds. We want to support those who are dedicated to supporting the Great Ocean Road Region's Visitor Economy.
Who is this program for?
The Incubator Program would suit:
A brand new product in the tourism sector, doing something completely different

Current business owners thinking of diversifying or changing things up

People with experience in the industry, wanting to run their own business for the first time
What ideas would be suitable for this program?
The idea must benefit the Great Ocean Road Region, so the business must be based here, and operate here  (The Region includes the local government areas of Surf Coast, Colac Otway, Corangamite, Warrnambool, Moyne and Glenelg).

You don't necessarily need experience in the sector or running a business, you just need to win us over with a great idea and demonstrate your commitment to completing the program.
How do I apply?
Submit your Expression of interest using the form below by September 19th

We'll contact you to arrange an interview to discuss your idea and the program, and to help us decide whether you're the right candidate.
How is my EOI assessed?
Your EOI will be considered based on the product, uniqueness, potential demand, sustainability, how it supports the destination and region. We will be looking for you to demonstrate your commitment to the program and passion for your idea.

Successful applicants will then be notified and commence their enrolment into the program with Runway HQ.
Submit Your Expression of Interest (EOI)