All things great come to those who wait
It feels good to be welcoming back our good mates from Melbourne. We've joined forces with Tourism Greater Geelong and the Bellarine to establish a campaign supporting you, the industry, in the transition and for the coming peak season.
We'll be rolling out a collection of videos, stories, and images across our Great Ocean Road Regional Tourism's digital platforms that encourages visitors to be patient, to take their time, to understand staff are doing their best to keep everyone safe, and to know that whilst visiting will look a little different this season.
It will still be great, and worth the wait. 
This sentiment is supported by an overall 'Travel Kind' campaign by Visit Victoria.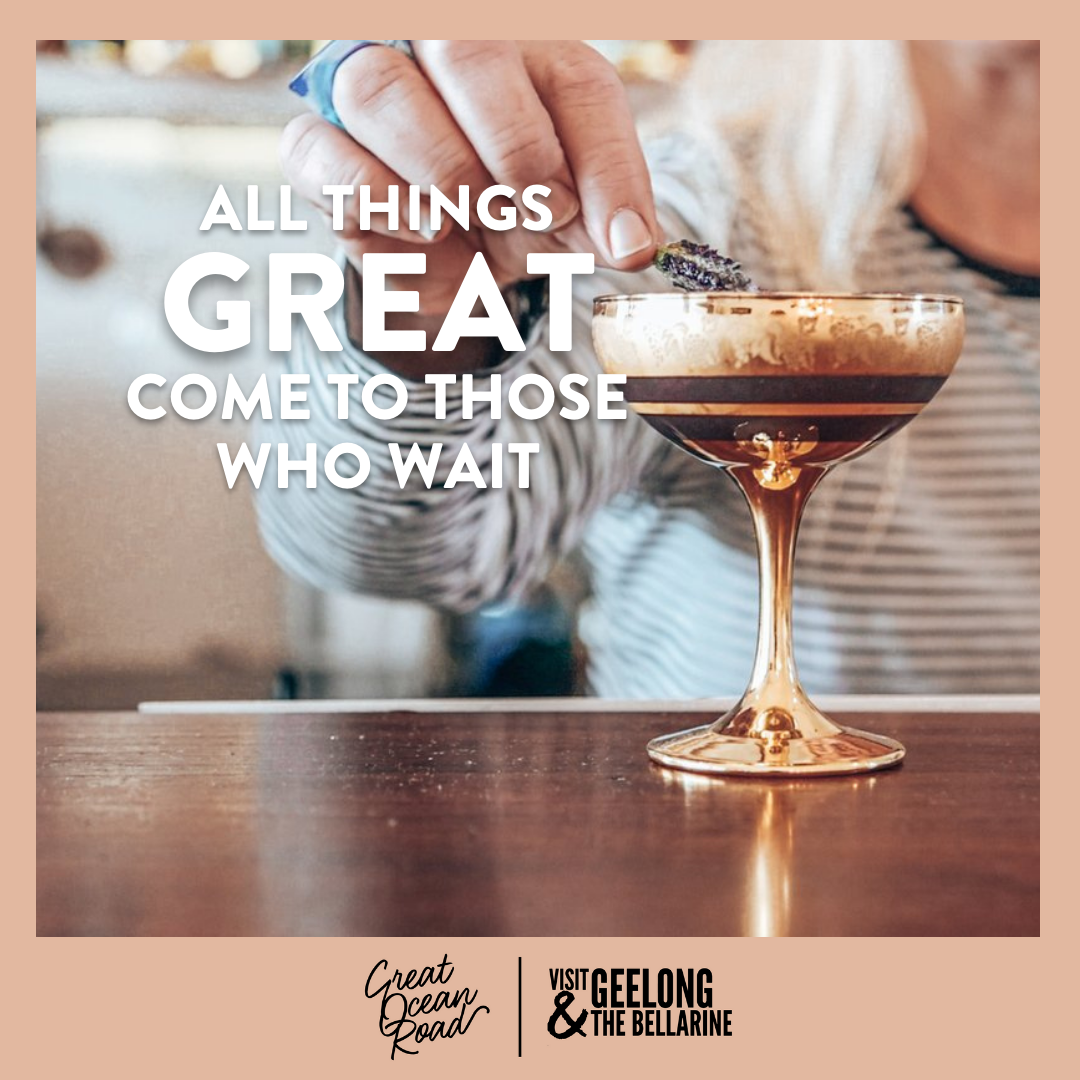 There are specific pieces developed for pre-arrival and we'll be targeting these messages toward the Melbourne audience.
Other assets are designed for people that are currently in the region, so we'll make sure customers moving around Geelong & The Bellarine, preparing to visit venues see these messages.
You can get involved too…
We have created templates for social content and printable posters that use the campaign creative words and overlays, so you can interchange your images while using the same messaging and branding.
The hard work is done so you can get on with doing what you do best and making sure the visitors to our region have an amazing experience.
Just use the free Canva online editing tool to get started. Links below.